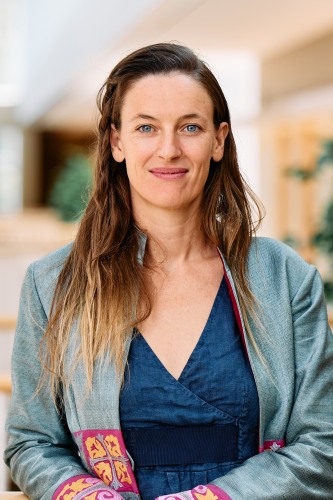 Alice Plane
Senior Fellow in International and Public Affairs
Research Interests
Energy & Environment, Environmental Justice, Food Policy, Immigration, Displacement & Borders, Inequality & Poverty, International Institutions, Political Economy
Areas of Interest
Climate Change
Alice Plane focuses on the various stakes that climate change poses to the planet's ecosystems, including human societies, with a specific perspective on equity. She has worked in France, Madagascar and Afghanistan, assuming roles of humanitarian and aid program officer, consultant, and diplomat for France and for the E.U. From 2016 to 2020, she headed the Climate Unit within the French Ministry of Foreign Affairs, coordinating international climate negotiations for France. She served as an expert reviewer for the International Panel on Climate Change's latest special reports and its 6th assessment review (2021-2022).
opinion editorial:
2022 - Gas shift to renewable, Commonwealth magasine, https://commonwealthmagazine.org/opinion/we-demand-our-gas-utilities-shift-to-renewables/
2012 - France must stay in Afghanistan, Le Monde, https://www.lemonde.fr/idees/article/2012/05/21/il-faut-que-la-france-reste-enafghanistan_1704806_3232.html
essays, fiction, travels:
To be published in March 2023 - Of Afghans and Roses, texts written for a photographic essay on Afghan men's relationship to flowers, https://www.imagesplurielles.com/en/
2011 - travel book through Iran and Central Asia, http://www.transboreal.fr/librairie.php?code=TRASIAUB Several short stories, and collective book contributions (fiction or travel stories).
MPA2225 (Fall): Climate diplomacy and international negotiations in practice
MPA2475 (Spring): Decarbonizing our Economies
Policy-in-action initiative - with Jake Lunsford: Re-Connecting, Together, to our Local Environment