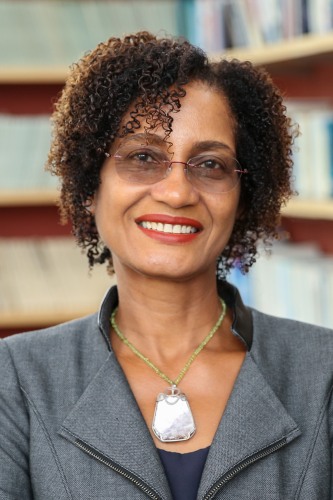 Patsy Lewis
Professor of Africana Studies (Research)
111 Thayer Street, Room 218
59 Charlesfield Street, Room 202
Research Interests
Immigration, Displacement & Borders, Political Economy, Trade
Areas of Interest
Caribbean history, Theories of development, Migration, International trade, Regional integration schemes , Regional trade agreements
Patsy Lewis is Senior Fellow at the Watson Institute for International and Public Affairs and Director of the Center for Latin American and Caribbean Studies (CLACS) at Brown University. She received her PhD and MPhil from Cambridge University (Trinity College) and BA from the University of the West Indies, Jamaica. She specializes in the political economy and development challenges of the Caribbean. Her published work has focused on the Caribbean Community (CARICOM) and the Organization of Eastern Caribbean States (OECS), in particular the role of these regional integration arrangements in addressing the development challenges of Caribbean small states.
The Development Challenges of Small states, with a special emphasis on international trade, agricultural production, regional integration, regionalism and international relations, the political economy of the Caribbean; Comparative studies of the Pacific and the Caribbean; the Grenada Revolution; Intervention and International Law with reference to small states; Caribbean migration. Development strategies in the Contemporary Caribbean
Patsy Lewis, 2022. Regional Integration in the Caribbean: A Critical Development Approach. Routledge.
Patsy Lewis, Terri-Ann Gilbert-Roberts, Jessica Byron (eds). ( 2022). Caribbean Integration: Uncertainty in a Time of Global Fragmentation. University of the West Indies Press.
Patsy Lewis, 2020. 'The Challenging Path to Caribbean Integration'. Current History. February.
Patsy Lewis, Terri-Ann Gilbert-Roberts, Jessica Byron (eds) 2018. Pan Caribbean Integration: Beyond CARICOM. London and New York: Routledge.
Patsy Lewis, 2016. 'Brexit: Implications for CARICOM's Cohesion', in Peter Clegg (ed.), "Brexit and the Commonwealth". Special Issue of The Round Table: The Commonwealth Journal of International Affairs. October/November.
Patsy Lewis, Gary Williams, Peter Clegg (eds.) 2015, Grenada: Revolution and Invasion. (268 pages) Jamaica, Barbados, Trinidad and Tobago: University of the West Indies Press.
Kristen Lowitt, Arlette Saint Ville, Patsy Lewis, Gordon Hickey (eds.) (October 2015), "Global change and food security: The special case of small island developing states." Regional Environmental Change, Vol. 15, Issue 7.