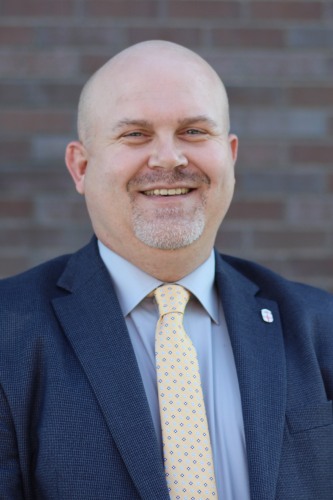 Matthew J. Lyddon
Director, Program Operations, MPA Program, Lecturer in International and Public Affairs
Matthew J. Lyddon is Director of Program Operations for the Master of Public Affairs program. As Lecturer in International and Public Affairs, he is also a member of the MPA Program's teaching team.
As the MPA's Director of Program Operations, Matt works closely with the Faculty Director on strategic planning and program development, and provides day-to-day leadership to the MPA program team. Matt is also the MPA Program's Director of Graduate Studies, serving as a primary advisor for MPA students on all aspects of their graduate studies, and also as lead administrative liaison with the Graduate School, School of Professional Studies, and other Brown administrative offices.
Matt's research and professional interests include policy implementation and management, organizational strategy and development, and promoting civic education as well as civic and scientific literacy. He was previously a Postdoctoral Research Associate and Research Manager for the Brown Education Standards Research Team led by Susan Moffitt, and co-authored two technical reports with the team on public education in California for the Getting Down to Facts II project at Stanford University. Prior to re-joining the Watson Institute, Matt served as Associate Director at The Policy Lab, an applied research team working with government and other organizational partners to build capacity for rigorous evidence based policy design and evaluation. In this role, he supported the Lab's strategic development across research, engagement, and sustainability, stewarded the Lab's grant and contract portfolio, and provided leadership to the project managers group.
Matt earned a PhD in Political Science from Brown University in 2016. He also holds a Master's degree in Political Science from Brown, and BA and MA degrees in Politics and Applied Ethics from Cardiff University (Wales, UK).
MPA 2160: Management and Implementation in Public and Nonprofit Organizations