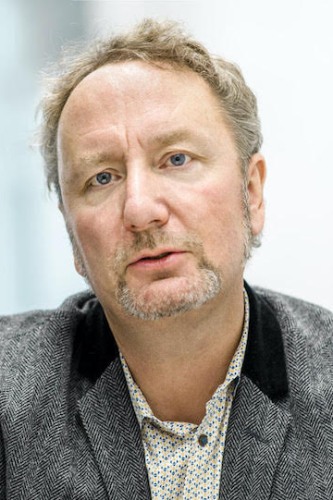 Mark Blyth
The William R. Rhodes '57 Professor of International Economics, Professor of International and Public Affairs
280 Brook Street, Room 126
Areas of Expertise
Global Finance & Banking, Inequality & Poverty, Labor, Political Economy and finance
Mark Blyth is a political economist whose research focuses upon how uncertainty and randomness impact complex systems, particularly economic systems, and why people continue to believe stupid economic ideas despite buckets of evidence to the contrary. He is the author of several books, including "Great Transformations: Economic Ideas and Institutional Change in the Twentieth Century" (Cambridge: Cambridge University Press 2002), "Austerity: The History of a Dangerous Idea" (Oxford University Press 2013, and "The Future of the Euro" (with Matthias Matthijs) (Oxford University Press 2015)
Mark Blyth is the William R. Rhodes '57 Professor of International Economics at the Watson Institute for International and Public Affairs at Brown University. He holds a joint appointment in the department of political science. 
Blyth's research spans two main areas. The first focuses on the political power of economic ideas as seen in his books "Great Transformations: Economic Ideas and Institutional Change in the Twentieth Century" (Cambridge: Cambridge University Press 2002) and "Austerity: The History of a Dangerous Idea" (New York: Oxford University Press 2015).
The second area of Blyth's research concerns the political economy of rich democracies as seen in his 2015 book "The Future of the Euro" (New York: Oxford University Press 2015), "Angrynomics" (New York: Columbia University press 2020) and in his forthcoming book on the politics of economic growth (with Lucio Bacarro and Jonas Pontusson) "The New Politics of Growth and Stagnation" (Oxford University Press 2022). 
He has over 40 published peer-reviewed journal articles in places such as the European Journal of Economics and Economic Policies, The Review of International Political Economy, The Journal of Evolutionary Economics, World Politics, The American Political Science Review and New Political Economy.
Angrynomics (Agenda Books: London and Columbia University Press: New York 2020) with Eric Lonergan.
"Hocus Pocus: A Response to Mallaby's 'The Era of Magic Money." Foreign Affairs, November/December 2020. 
"The Global Economics of European Populism: Growth Regimes and Party System Change in Europe," Government and Opposition, vol. 54, no. 2, April 2019 pp. 193-225, with Jonathan Hopkin. Published on line December 2018. DOI: https://doi.org/10.1017/gov.2018.43 
"From Big Bang to Big Crash: The Early Origins of the UK's Finance-led Growth Model and the Persistence of Bad Policy Ideas," New Political Economy, with Tami Oren. Published online May 2018 https://doi.org/10.1080/13563467.2018.1473355
"When is it Rational to Learn the Wrong Lessons? Technocratic Authority, Social Learning, and Euro Fragility," Perspectives on Politics. Volume 16 (1) March 2018, pp. 110-126. https://doi:10.1017/S1537592717002171
"Black Swans, Lame Ducks, and the Mystery of IPE's Missing Macro-Economy," The Review of International Political Economy, 24 (2) (2017) pp. 203-231, with Matthias Matthijs. https://doi.org/10.1080/09692290.2017.1308417
POLS 2160 - International Political Economy
Graduate survey of the evolution of IPE as a field. Topics covered include; trade, finance, governance, and distribution.
POLS 1420 - Money and Power in the IPE
Undergraduate Lecture course based around the monetary systems of the 20th and 21st Centuries.
IAPA0700 - The Political Economy of Hard Policy Problems
Lecture class that deals with those issues that governments would like to (perhaps) do something about but find that it's really hard to do something about it. Topics covered include economic Growth, Inherited Wealth, Inequality, Social Mobility, Money in Politics, Rent-Seeking in Finance, and the distributional politics of Austerity. 
APSA European Politics Section Best Paper Award 2018: "When is it Rational to Learn the Wrong Lessons? Technocratic Authority, Social Learning, and Euro Fragility," Perspectives on Politics. Volume 16 (1) March 2018, pp. 110-126. https://doi:10.1017/S1537592717002171