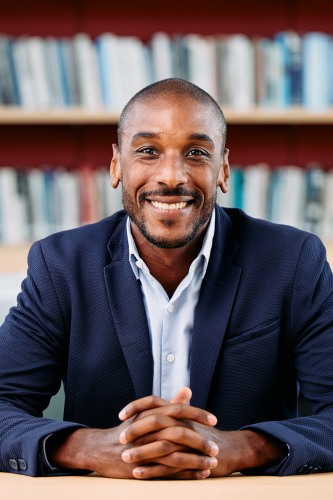 David Blanding
Faculty Director of the Master of Public Affairs program, Associate Professor of the Practice of International and Public Affairs
111 Thayer Street, Room 210
Areas of Expertise
Race, Identity & Ethnicity
Areas of Interest
Race and Public Policy, Civil Rights
David Blanding is the Faculty Director of the MPA program. In this capacity, he provides high-level strategic direction to the MPA program, leading curricular development and other efforts to strengthen the program's impact and visibility. As Faculty Director, Professor Blanding also chairs the MPA program's Faculty Committee, serves as a faculty advisor in the program, and represents the program at national conferences and alumni engagement events. In his ongoing role as an associate professor of the practice, he will teach Policy Analysis in the fall of 2023, Race and Public Policy in the spring of 2023 and Policy in Action in the spring of 2023.
Professor Blanding joined Watson from the U.S. Government Accountability Office (GAO), a nonpartisan agency that conducts research on federal policies and programs for Congress. David supported GAO's mission in multiple roles. As a senior methodologist on the Applied Research and Methods team, he helped interdisciplinary audit teams design and execute a variety of qualitative and quantitative research methods, including focus groups, interviews, surveys and statistical analyses. Later, as the Director of Leadership and Executive Development Programs in GAO's Learning Center, he managed a portfolio of services and programs — including coaching, mentoring, psychometric assessments, instructor-led training, and organizational development — that helped agency staff hone key leadership competencies. David has also taught political science, public policy and law at American University, McDaniel College and Brown University and published research on U.S. voting, economic development and social welfare policies. Earlier in his career, he supported racial justice advocacy at the American Civil Liberties Union. 
Professor Blanding earned his M.A. and Ph.D. in political science from Brown University and was a recipient of a dissertation fellowship from the Ford Foundation/National Research Council. He also received an undergraduate degree in political science from Boston University. Outside of his work in government and academia, he has been active in a number of not-for-profit organizations focused on educational equity, mentoring and employment opportunities. 
The Voting Rights Act
School Desegregation 
MPA 2226: Race and Public Policy
MPA 2229: Principles and Practices of Stakeholder Engagement
MPA 2800: Policy In Action Course