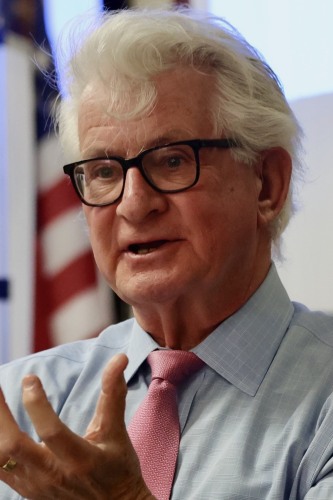 William J. Allen
Senior Fellow in International and Public Affairs
Stephen Robert '62 Hall, Room 411
Areas of Expertise
Children & Families, Entrepreneurship, Health & Welfare, State & Municipal Policy
Areas of Interest
Nonprofit practice and policy and high performance, high impact and innovative nonprofit organizations, social entrepreneurship, strategic thinking and planning
Bill Allen has been an innovative and strategic leader in the philanthropic and nonprofit sectors. He has held senior management positions in three United Ways including Executive Vice President of Community Services and Interim President at the United Way of Rhode Island.
Allen has been on the adjunct faculties at Providence College and Boston College School of Social Work and senior fellow/faculty at the Tufts University-affiliated Institute for Nonprofit Practice. Allen was elected to a four-year term on the Cumberland School Committee in 1986 and chair in 1988. He has been chair of the board of several Rhode Island-based nonprofits including the Butler Hospital Foundation, Amos House and Children's Friend.
Allen has a BA in philosophy from Saint John's Seminary College (Boston) and a Master in Social Planning (MSP) degree from Boston College School of Social Work. He received the David E. Sweet Leadership Award from Leadership Rhode Island.
Social Entrepreneurship
Nonprofit Organizations
Management and Implementation in Public and Non-Profit Organizations
Recent News