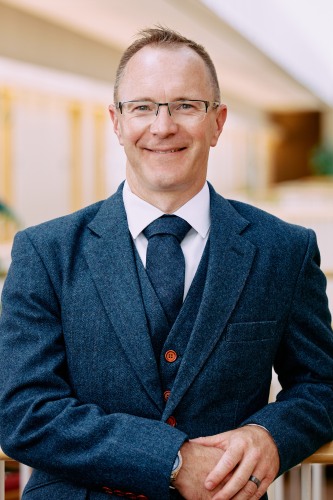 Jonathan Bott
Visiting Scholar in International and Public Affairs
Research Interests
Bureaucracy, International Institutions, Political Economy, US Foreign Policy
Areas of Interest
National Defense; Aviation; Leadership; Humanitarian Assistance; Innovation
Lt Col Bott was a Visiting Scholar and National Defense Fellow at the Watson Institute for International and Public Affairs. He previously served as the chief of staff for the U.S. Air Force's 4th Fighter Wing and as commander of the 333rd Fighter Squadron. As an Air Force active duty officer and instructor weapons system officer, he has flown over 2,200 hours including over 600 combat hours primarily in the F-15E Strike Eagle. His six deployments include operations in Afghanistan, the Persian Gulf, the Horn of Africa, Europe and most recently Operation Allies Welcome supporting Afghan evacuation efforts. He received a B.S. in human physiology from Boston University and three Masters degrees, most recently a Master of Military Arts and Science in theater operations from the U.S. Army's Command and General Staff College. He is also a graduate of the elite School of Advanced Military Studies at Fort Leavenworth, KS where he authored foundational research on multi-domain operations.
Expanding Integrated Deterrence; strategic competition on the African continent. This includes expanding partnerships, building defense capacity, humanitarian assistance, and supporting economic and rules-based diplomatic goals.
"Dominating DIME: Reimagining Combatant Commands," Norfolk, VA: National Defense University, 2022. (Co-Author w/ CDR Rhett Begley, LTC Matthew Kohler, and MAJ Jeffrey Geraci) Winning Westeros: How Game of Thrones Explains Modern Military Conflict; Lincoln, NE: Potomac Books, an imprint of the University of Nebraska Press, 2019 (Contributing Author)
"Air Force Operating Concept," United States Department of the Air Force, Washington D.C., Jan 2018. (Co-Author)
"Multi-Domain Operations and the Joint Force," Three Article Series, Over The Horizon Journal, 21 Apr – 7 May 2017. https://othjournal.com
"What's After Joint? Multi-Domain Operations as the Next Evolution in Warfare," Fort Leavenworth, KS: United States Army Command and General Staff College, 2017
"Smart Education: The Effects of Officers Obtaining Masters Degrees," Maxwell AFB, AL: Air University Press, 2016.
Recent News