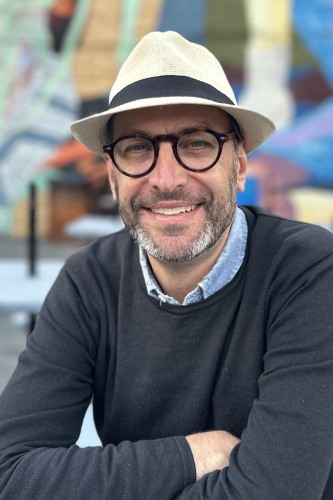 Neil Safier
Director of the Center for Latin American and Caribbean Studies, Associate Professor of History
59 Charlesfield Street, Room 202
Neil Safier is Associate Professor in the Department of History at Brown University and currently serves as Director of the Center for Latin American and Caribbean Studies. He also maintains affiliations with the Department of Hispanic Studies, the Institute at Brown for Environment and Society, the Program in Science, Technology, and Society, and the Native American and Indigenous Studies Initiative. He received his Ph.D. from the Johns Hopkins University in 2004 and has held teaching and research appointments at the University of Michigan, the University of Pennsylvania, and the University of British Columbia, Vancouver. He is the author of Measuring the New World: Enlightenment Science and South America (Chicago, 2008; paperback edition, 2012; Spanish translation, 2016) and Cosmopolitanism and the Enlightenment (Cambridge, 2023, co-edited with Joan-Pau Rubiés). From 2013 to 2021, he served as Director and Librarian of the John Carter Brown Library.
His current research relates to the transnational history of knowledge-making in the late-eighteenth-century Atlantic world and the connections between plantation cultures of the eighteenth-century Caribbean and Brazilian natural history, including sugar, indigo, coffee, and cotton. He also has an ongoing interest in the environmental and ethnographic history of the Amazon River basin, from the prehuman to the present, and looks forward to receiving inquiries from graduate students on topics that include: the history of science and knowledge-making in a global context; environmental history in the Atlantic world; the colonial history of the Americas; the history of print culture in the early modern world; and the history of collecting.
"Geographies of Cosmopolitanism: Cartography, Natural History, and the Spaces of Knowledge in the Long Eighteenth Century," in Joan-Pau Rubiés and Neil Safier, eds., Cosmopolitanism and the Enlightenment (Cambridge: Cambridge University Press, 2023).
"Science and Independence in Iberian America," co-authored with Jorge Cañizares-Esguerra, in Marcela Echeverri and Cristina Soriano, eds., Cambridge Companion to Latin American Independence (Cambridge: Cambridge University Press, 2023).
"Incas, Pyramids and Amazons: Notes on Humboldt's Equatorial Encounters," in Mark Thurner and Jorge Cañizares-Esguerra, eds., The Invention of Humboldt: On the Geopolitics of Knowledge (New York: Routledge, 2022).
"Humboldt ou le temps des scientifiques," L'Histoire 92 (July-September, 2021).
"Maritime Metageografien in der Frühen Neuzeit neu denken," in Peter Burschel and SünneJuterczenka, eds., Das Meer: Maritime Welten in Der Fruhen Neuzeit (Cologne: Böhlau Verlag, 2021).
"Translating," in Ann Blair, Paul Guguid, Anja Goeing, and Anthony Grafton, eds., Information: A Historical Companion (Princeton: Princeton University Press, 2021).
"Curators, Hoarders, and Looters: The Long and Curious History of Collecting," Brown University, Spring 2024.
"Amazonia from the Prehuman to the Present," Brown University, Fall 2023.
"Preparation for Honors and Capstone Projects on Latin American and Caribbean Topics, Fall 2023.
"What is Enlightenment?" First-Year Seminar, Brown University, Spring 2023.
"Science and the Global South," Graduate Seminar, Brown University, Fall 2022.