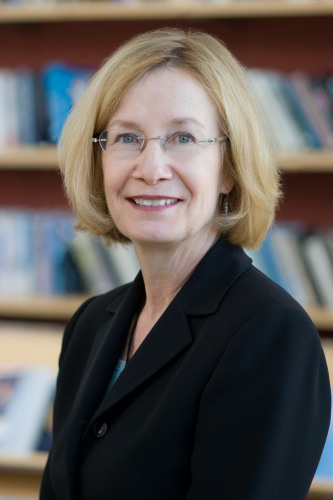 Catherine Lutz
Thomas J. Watson, Jr. Family Professor of International Studies, Professor of Anthropology
111 Thayer Street, Room 208
Research Interests
Education, Energy & Environment, Energy Security, Ethnic Conflict & Civil War, Gender, Nuclear Weapons, Race, Identity & Ethnicity, US Foreign Policy, Warfare & Peacekeeping
Areas of Interest
War and security, militarization, peacekeeping, automobility, photographic representation, gender.
Professor Lutz is the author or co-author of many books and articles on a range of issues, including security and militarization, gender violence, education, and transportation. Writing and speaking widely in a variety of media, she has also consulted with civil society organizations as well as with the U.N. Department of Peacekeeping Operations and the government of Guam. She is past president of the American Ethnological Society and was selected as a Guggenheim Fellow and a Radcliffe Fellow.
Professor Lutz's research has focused on the transformations of war, as well as on peacekeeping and gender, military basing and anti-basing social movements, photographic representations of the world of nations, and car cultures and political economy.
She is currently leading a large interdisciplinary project on the human, social and financial costs of the wars in Iraq and Afghanistan. The Costs of War project has brought together over 45 scholars and practitioners from across the social sciences with expertise in these areas, and their research output is available at costsofwar.org.
The Brightest Will Rise, and Other Errors. Cultural Anthropology Fieldsites, no. February 2018, 02/01/2018, Peer Reviewed, Published.
Bureaucratic Weaponry and the Production of Ignorance in Military Operations on Guam. Current Anthropology, vol. 60, no. S19, 12/01/2018, Peer Reviewed, Published.
War and Health: The Medical Consequences of the Wars in Iraq and Afghanistan. New York: New York University Press, in press (edited with Andrea Mazzarino). 
The Politics and Aesthetics of Military Maps.  In Securing Spaces. Setha Low and Mark Maguire, eds. New York: New York University Press, 2018, in press.
Roboeducation. In Robo-Humans: How Algorithms are Remaking Social Life, Hugh Gusterson and Catherine Besteman, eds. Chicago: University of Chicago Press, 2018, in press (with Anne Fernandez).
Afterword: Producing States of Security. Anthropological Theory, 2017, 17 (3): 421-25.
What Matters. Cultural Anthropology, 2017, 32 (2): 181-191.
Schooled: Ordinary, Extraordinary Teaching in an Age of Change (with Anne Fernandez). New York: Teachers College Press, 2015.
The U.S. Car Colossus and the Production of Inequality. American Ethnologist, 2014, 41 (2): 232-45.